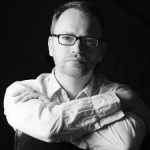 My most recent academic paper was delivered to American New Wave: A Retrospective in July 2017 and was titled "Formal Radicalism vs Radical Representation in The French Connection (William Friedkin, 1971) and Dirty Harry (Don Siegel, 1971)", but I've been a Film Studies Lecturer since 2005, and I've been studying film academically since 2000. My current research interests cover violence, spectatorship, and identification, with a focus on the New Hollywood period.
I've been lucky enough to study film at both The University of East Anglia (on the MA Programme) and at PhD level at The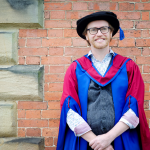 University of Lincoln. My PhD thesis is called "Fascist Works of Art?" Violence, Spectatorship and Identification in Vigilante Thrillers: 1970-1976 and has been completed under the wonderful stewardship of Dr Nigel Morris with second supervision by Dr Neil Jackson. My Viva (all 1hour 45minutes of it!!) was paneled by Prof Paul Cobley and Dr Sarah Barrow. I have previously been spoken at Film & Media (the annual London Film & Media conference) and been published in The Film and Media Reader 1 from the conference organisers.
I also have a BA (Hons) IIi in English from Bangor University, a Post-Graduate Certificate in Education from Huddersfield University and Qualified Teacher Learning & Skills (QTLS) from Society of Education & Training.