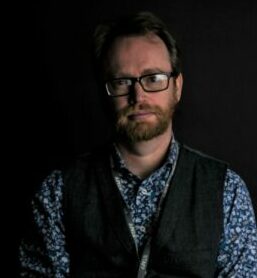 Hi  – I'm Cary Edwards and I've been lecturing in film since 2005 and studying it, formally, since 2000. I've been lucky enough to share my love of film with hundreds of students from across the world, and hope to keep on sharing for a while to come.
Over the years I've delivered a few conference papers, such as one for American New Wave: A Retrospective in July 2017 titled 'Formal Radicalism vs Radical Representation in The French Connection (William Friedkin, 1971) and Dirty Harry (Don Siegel, 1971)', and write a few articles such as this one for Revenant called 'Identity and Folk Horror in Julian Richards' Darklands'. Occasionally I subject the world to my thoughts on film as articles and blog posts on this and other sites. 
I've studied film at both The University of East Anglia (on the MA Programme) and for my PhD at The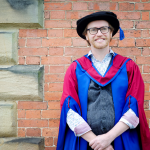 University of Lincoln. My PhD thesis, 'Fascist Works of Art?' Violence, Spectatorship and Identification in Vigilante Thrillers: 1970-1976, was completed under the wonderful stewardship of Dr Nigel Morris with second supervision by Dr Neil Jackson. My Viva (all 1hour 45minutes of it!!) was paneled by Prof Paul Cobley and Dr Sarah Barrow. I have previously spoken at Film & Media (the annual London Film & Media conference) and been published in The Film and Media Reader 1 from the conference organizers.
A chapter of mine can be found in New Wave, New Hollywood: Reassessment, Recovery and Legacy published by Bloomsbury and edited by Nathan Abrams and Gregory Frame. My own work, The Vigilante Thriller: Violence, Spectatorship and Identification in American Cinema, 1970-76, is due to be released on 21st April 2022, also by Bloomsbury.
I also have a BA (Hons) IIi in English from Bangor University, a Post-Graduate Certificate in Education from Huddersfield University and Qualified Teacher Learning & Skills (QTLS) from Society of Education & Training. I lecturer at Boston College, where I've had various roles, and in 2021 became an Associate Lecturer with the University of Derby. 
I have had, over the years, a slightly unhealthy interest in James Bond which culminated in me writing and publishing a monograph titled He Disagreed with Something that Ate Him: Reading The Living Daylights & Licence to Kill which is available here. This has had the good fortune of introducing me to the wider Bond fan community, and I've guested on a few podcasts because of it.
Since 2018 I have been receiving treatment for the rare disease PNH (Paroxysmal nocturnal hemoglobinuria to you Latin speakers). This disease, which effects blood production and results in blood cells being destroyed by my immune system, is being treated by the wonder that is the NHS, helping me lead a pretty normal life.
I currently reside with my family in Lincolnshire and I while away the time working through the pile of DVDs I keep meaning to watch.